THE JEWELLERY BOX

KITT'S CHICKS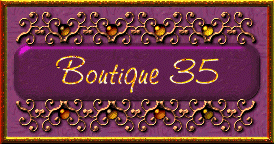 " I like nonsense ... it wakes up the brain cells.
Fantasy is a necessary ingredient in living. It's a way
of looking at life through the wrong end of a telescope
that enables you to laugh at life's realities. "
- Dr. Suess
"If one is lucky, a solitary fantasy can transform one
million realities. "
- Maya Angelou
" I have too many fantasies to be a housewife.
I guess I am a fantasy. "
- Marilyn Monroe
" Will you get off that f***ing fantasy internet! "
- My niece Michelle


That's all for now. We have over 2,000 megas ready and
waiting for a sponsor/domain name. In the meantime, you'll find
more Chick megas in the Fun Stuff Section and almost
150 megas have just been added to the Sealed Section.
Please join the Mailing List (found on the Home Page) if you
wish to be emailed as soon as we update again and to hear of
news and "special offers".

Guys Page 1

For Full Menu & Read or Sign our Guestbook

For excellent paint sites, chat rooms, some fun & helpful links


When getting one of our megas painted, please ask the painter to
delete the original av and not post it to a site. It's unfortunate that
some paint sites and galleries are not reputable and original. If there
is a problem with this, get the painter concerned to either email us at
The Jewellery Box, or at least get educated at the following two sites:







visitors have been bejewelled