THE JEWELLERY BOX

KITT'S FUN, FANTASY
& FREAKY STUFF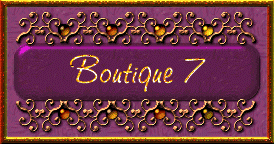 " Hemlock, juice of aconite,
Poplar leaves and roots bind tight,
Watercress and add to oil
Baby's fat and let it boil.
Bat's blood, belladonna too,
Will kill off those who bother you. "
- Johan Wayer, 16th Century Demonologist


Fun, Fantasy & Freaky Boutique 8

For Full Menu & Read or Sign our Guestbook

For excellent paint sites, chat rooms, some fun & helpful links


When getting one of our megas painted, please ask the painter to
delete the original av and not post it to a site. It's unfortunate that
some paint sites and galleries are not reputable and original. If there
is a problem with this, get the painter concerned to either email us at
The Jewellery Box, or at least get educated at the following two sites:



Portrait : Typical Av Thief, 1999

"I didn't steal, they were given to me."





visitors have been bejewelled