THE JEWELLERY BOX

KITT'S GUYS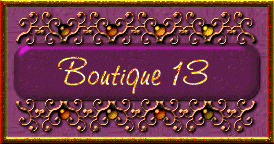 " Subtlety is the art of saying what you think
and getting out of the way before it is understood. "
" Tact is the ability to tell a man he has an open
mind when he has a hole in his head. "
" Men are from earth. Women are from earth.
Deal with it. "
- Unknown


That's all for now. We have over 2,000 megas ready and
waiting for a sponsor/domain name. In the meantime, you'll find
more Guys' megas in the Fun Stuff Section. Please join the
Mailing List (found on the Home Page) if you wish to be
emailed as soon as we update again. See them here first in their
original home before another moron posts them on a different site.

Fun Stuff, Page 1

For Full Menu & Read or Sign our Guestbook

For excellent paint sites, chat rooms, some fun & helpful links


When getting one of our megas painted, please ask the painter to
delete the original av and not post it to a site. It's unfortunate that
some paint sites and galleries are not reputable and original. If there
is a problem with this, get the painter concerned to either email us at
The Jewellery Box, or at least get educated at the following two sites:







visitors have been bejewelled